Jagans's popular slogan: మాట తప్పను మడమ తిప్పును should be countered with the slogan జగన్ మాట తప్పుతాడు మడమ తిప్పుతాడు నమ్మించి మోసం చేస్తాడు
Many TDP supporters declare openly that the state of Andhra Pradesh is a lost cause and the people of Andhra are mostly responsible for it. Their frustration stems from the TDP's humiliating loss in the 2019 general elections to YS Jagan's party which won 151 out of 175 MLA seats. They are miffed that the people of Andhra did not give the development agenda of TDP a second chance and chose YS Jagan, a man who is known for his dictatorial qualities.
In this process, the TDP fans not only stopped engaging with hardcore supporters of Jagan but also people who are equally distant to TDP and YCP or people who voted for Jagan only to show their anger on Chandrabu Naidu and not particularly out of love for Jagan.
TDP supporters should realize that despite Jagan's solid support base, he is no Narendra Modi. Narendra Modi enjoys some sort of acceptance from the so-called neutrals who don't keenly follow politics. This is not the case with YS Jagan. With his muddy history of CBI cases, 16 months jail term, and Quid Pro allegations, YS Jagan is not perceived very well by the neutrals.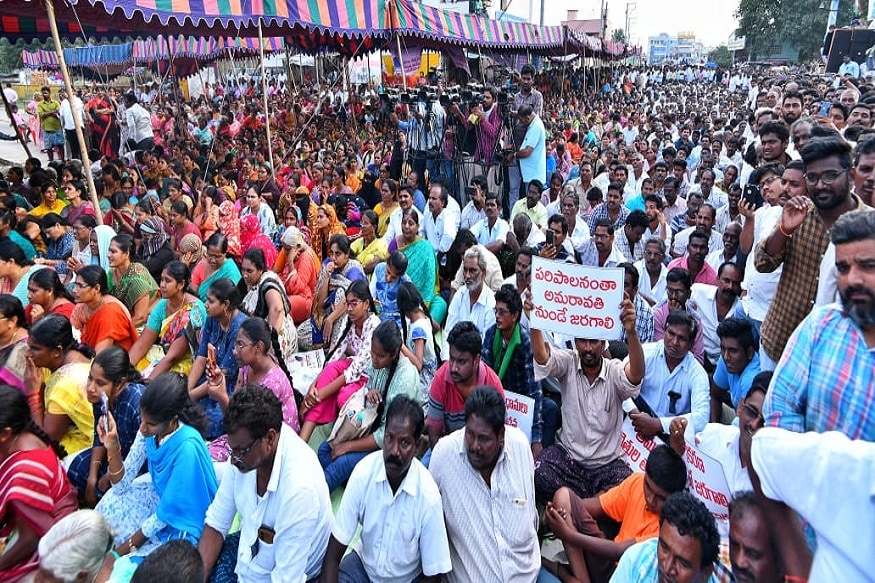 YCP Strategists do realize this and they also know the importance of this perception when his wave of support gets neutralized with the inevitable anti-incumbency. After all, it is this perception which costed YS Jagan the CM chair in a closely contested 2014 general elections.
To change this perception about YS Jagan in the neutrals they are trying to portray YS Jagan as an anti-corruption crusader by unleashing the agencies on the opposition leaders. The strategy is to malign the opposition leaders and make the people believe that corruption is universal and no political leader is honest. This will bring some sort of acceptability to the corrupt image of YS Jagan.
The YCP Strategists are also trying to position Jagan as a leader who does not go back on his word. Jagan's attempts to implement his election promise 'Nava Ratnalu' at the cost of pushing the state into a debt trap is part of this strategy.
Is Jagan really a person who never goes back on his word? Not really. The best example of this is his U-Turn on Amaravati. Before 2019 elections the entire YCP machinery including YS Jagan reiterated a countless number of times that Jagan is committed to Amaravati as the capital of Andhra Pradesh. He even went so far and constructed a home in the Amaravati region. This proved significant in securing the confidence of the people of the capital region (read Amaravati).
However, after winning with a thumping majority in 2019, Jagan took a 180 degrees turn and decided to shift the capital to Visakhapatnam (also known as Vizag). Jagan not only went back on his word, he backstabbed the farmers of Amaravati.
TDP supporters should take this betrayal of trust into the public and the so-called neutrals and explain the double-dealing and dishonest nature of this move. Make Jagan's strategy to establish him as a person who never goes back on his commitment does not succeed and people see him for who he really is. His popular slogan: మాట తప్పం మడమ తిప్పుం should be countered with the slogan జగన్ మాట తప్పుతాడు మడమ తిప్పుతాడు నమ్మించి మోసం చేస్తాడు
Please follow and like us: